a wonderful experience for all the participants

Valk&Uil has received a Grundtvig grant to support 16 European prison educators. The Grundtvig workshop ALIPPE has been delivered between March 17th and March 23rd 2014.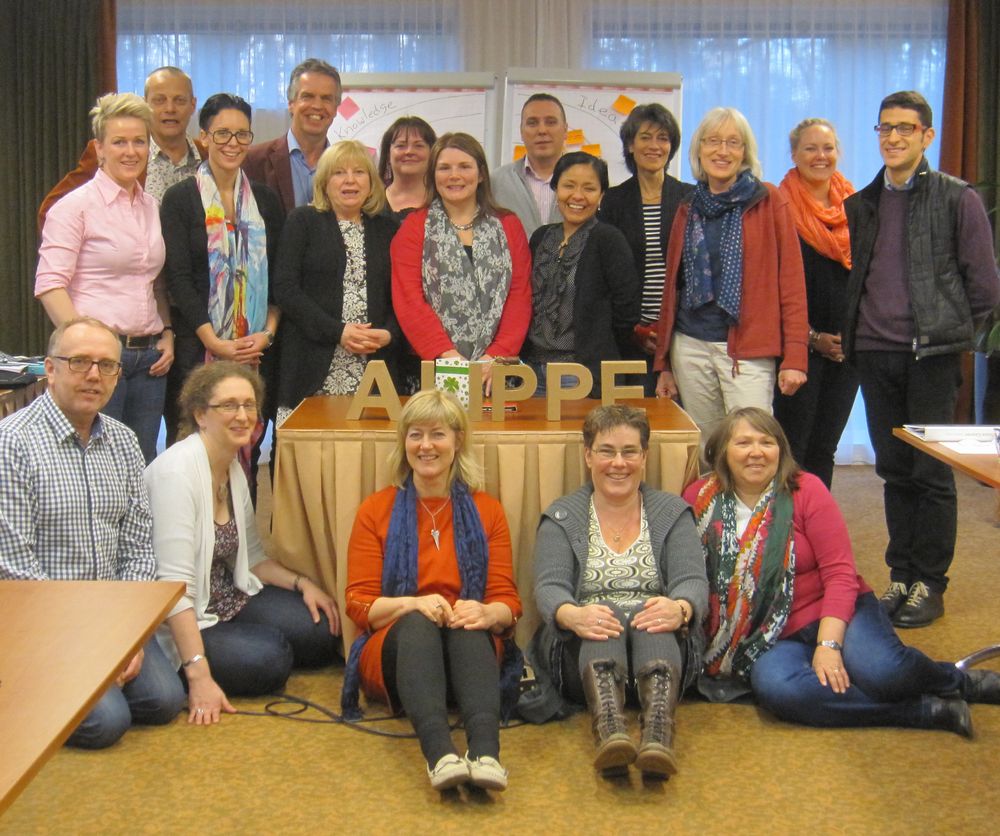 ALIPPE is Yippee!!
Adult education teachers from ten countries respond enthusisastically to Alippe's approach to dyslexia.

Two teachers from Cardiff have made "ALIPPE is Yippee" the heading for their report in their newsletter. Just like their fourteen colleagues from ten European countries, they were enthusiastic about ALIPPE's Grundtvig workshop that took place in the Netherlands from the 17th to the 23rd of March 2014.

ALIPPE shines a spotlight on the abilities and possibilities open to dyslexics. Dyslexic persons will, by and large, not readily enter into education. This course restores their confidence in their own abilities and shows them that they have their own way of learning, and that they have their own special skills when it comes to reading and writing..

In the Netherlands, the UK, Ireland, Norway, Sweden and Finland, dyslexia in adults has already become a subject of academic and practical interest. The teachers from these countries responded enthusiastically to the ALIPPE approach. They saw this method as an aid and a support to their own method and wanted to incorporate it into their own methods as soon as possible. In Italy, Romania, Bulgaria and Germany, dyslexia among adults is much less understood or studied. For them, ALIPPE is a practical way of taking the first few steps towards a new approach to supporting dyslexic adults.